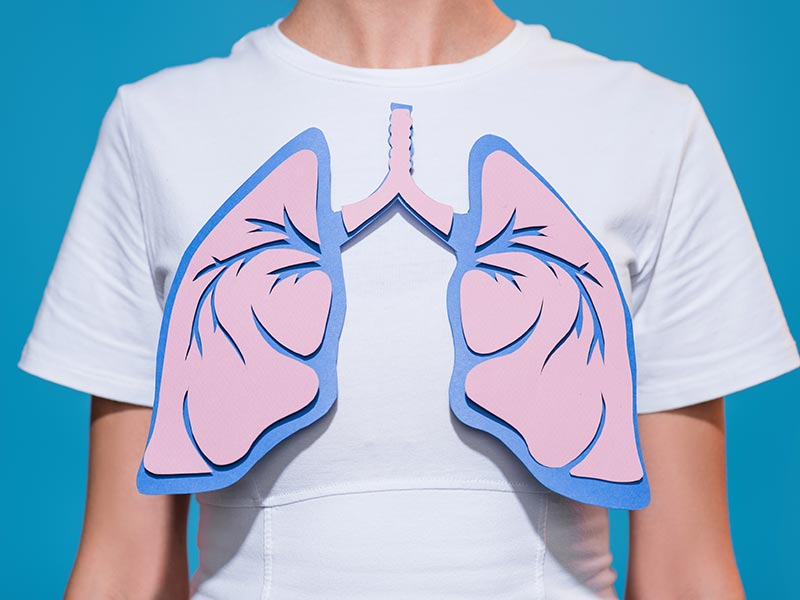 20/12/2022 0 Comments
Good news for lung cancer patients
AKH Vienna studio shows additional homeopathy can improve quality of life and survival of lung cancer (NSCLC) patients.
A study* just published in a top medical journal around the team of Univ.-Prof. Dr. Michael Frass in the AKH Vienna, as well as in the former Otto Wagner Hospital (now Hospital North), the Hospital Lienz and the Elisabethinenspital in Linz examined patients with far advanced lung cancer (non-small cell lung cancer: NSCLC) with regard to quality of life and survival time with additional homeopathy. It is well known that chemotherapy and radiotherapy are not always well tolerated, especially the gastrointestinal tract often suffers under chemotherapy.
Patients were now given homeopathic medicines in addition to chemotherapy and radiotherapy, selected after careful discussion. The patients were divided into 2 groups, and received double-blind (= that is, neither doctor nor patient knew whether the real or the placebo was used) homeopathy or a placebo, a 3rd group was studied only as a control without any homeopathic accompaniment. The PATIENTS WITH HOMEOPATHY showed IMPROVED QUALITY OF LIFE AS WELL AS IMPROVED SUBJECTIVE FEELING, furthermore chronic fatigue, nausea, vomiting, shortness of breath, insomnia, loss of appetite, pain and shortness of breath.
Even surprisingly for the authors of the study, LONGER SURVIVAL TIME WAS ALSO SHOWN IN THE HOMEOPATHIC PATIENTS compared to the patients with the placebo as well as to the control patients. There was no significant difference between the patients on placebo and the control patients. This study, conducted according to international standards, has been published in a conventional journal (The Oncologist). The good thing about the study: HOMEOPATHY IS MORE EFFECTIVE THAN PLACEBO! HOMEOPATHY IS EXCELLENT WITH CONVENTIONAL THERAPY!  
* Frass M, Lechleitner P, Gründling C, Pirker C, Grasmuk-Siegl E, Domayer J, Hochmair M, Gaertner K, Duscheck C, Muchitsch I, Marosi C, Schumacher M, Zöchbauer-Müller S, Manchanda RK, Schrott A, Burghuber O. 
Homeopathic Treatment as an Add-On Therapy May Improve Quality of Life and Prolong Survival in Patients with Non-Small Cell Lung Cancer: A Prospective, Randomized, Placebo-Controlled, Double-Blind, Three-Arm, Multicenter Study.
Oncologist. 2020 Oct 3. doi: 10.1002/onco.13548. online ahead of print.
Feed